Brake Repair Westminster CA

---
Across the lifespan of your vehicle, there will be the need for brake maintenance. When those moments strike, the technicians at Norm Reeves Honda Superstore Huntington Beach are there to ensure the brake health of drivers around the Westminster, CA, area. Schedule a service appointment today.
Professional Maintenance at Our Service Center
When you bring in your vehicle for a brake repair or regular service, you'll be greeted by our team of specially trained and Honda-certified technicians. Our state-of-the-art center contains everything you'll need to get your vehicle back to good health and on the road.
Another great aspect of bringing your vehicle to us for service is that we carry genuine Honda parts. Thanks to our on-site parts department, we can easily get the part your vehicle specifically needs. In case we're out of that part, it's a simple process to order it.
How Do I Know When to Get Brake Repair?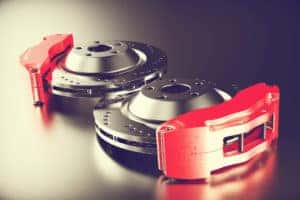 That's a great question! You might think that you're good on your brakes until the day an issue arises. However, there are some common signs that will let you know it's time to bring it in for maintenance. We'll list a few here, and remember, when you experience any of these, schedule a visit to our service center:
Brake Light—This light comes on for two different reasons. It might just be the vehicle telling you that it's ready for an inspection. However, it could also signal trouble with the system itself.
Strange Noises—This is a tell-tale sign of trouble. Try to keep an ear out when you stop. If you catch any metallic squealing or grinding it might be time to bring it in for service. This is an indicator of the brake pads becoming worn down. It's paramount to get this resolved, as it could result in problems with both rotors and brakes.
Vibrations—These will usually happen when the brake pads aren't able to slow down the rotors in your vehicle. The culprit behind your wheel shaking or lots of vibration is typically an uneven rotor. This is definitely an issue to get checked out ASAP, as it could lead to further damage or hazardous driving.
Brake Leaks—When you press down on the brake pedal but find it soft, a leak may have occurred. A common problem, fluid leaks from the master cylinder and prevents the proper amount of power from going through the system. It is important to get this fixed, as it is important for safe stopping.
What Are the Benefits to Getting My Brakes Serviced?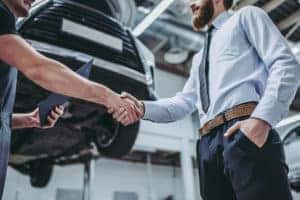 There are many benefits to having your brakes serviced regularly, but a top reason is peace of mind. A serviced and functional set of brakes allows you to take your vehicle anywhere confidently and comfortably. However, there's more in store.
With regular service or repair, you can save yourself from paying an expensive charge later on. By catching an issue before it becomes a problem, you prevent any further troubles between regular service. So, it's highly important to stay on top of your vehicle's condition in between regular check-ups.
---
Schedule Your Brake Repair Today!
The next time you find yourself passing near Westminster, CA, consider scheduling brake repair with us at Norm Reeves Honda Superstore Huntington Beach.
We'll have you fully inspected and road-ready in no time. If there's an issue, we can easily address it. So call today!