Bad Credit Car Loan Orange County, CA


Are you in the market for a car to help you get around Orange County but are worried that your credit score may not be up to snuff? Did you know that there are bad credit car loans near Orange County, CA, that can help you find the right vehicle while the payments and rates are suitable for your lifestyle?
At Norm Reeves Honda Superstore Huntington Beach, we're proud to assist drivers on the journey towards their next car, no matter their credit score.  Contact us today to get started.
Determining Your Credit Score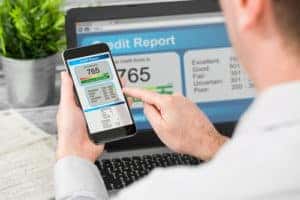 Before embarking to get a bad credit car loan, you'll want to find out where you fall on the credit score spectrum. There are several categories that range in what your credit score is, so you'll want to have a sense of what your score is categorized as before applying for a bad credit car loan.
Excellent Credit: This score falls between 720 and 850.
Good Credit: Good credit lands between 690 and 719.
Fair Credit: Scores of 630 to 689 are considered fair credit.
Bad Credit: Bad credit typically lands between 300 and 629.
Steps Toward Improving Your Credit Score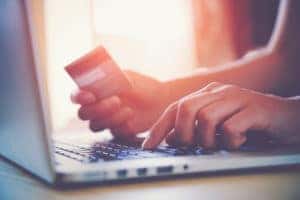 It's always good to try and improve your credit score as much as possible. There are several ways that you can boost your score to try and improve your credit and financial opportunities. This isn't necessary towards obtaining a car loan with bad credit. In fact, getting a car loan and paying it on time can help boost your credit score.
To boost your credit score, you can:
Set a budget.
Use your credit card based on what you can cover.
Make payments on time.
Make sure your credit reports are accurate/dispute any inaccuracies.
Applying for a Bad Credit Car Loan
Before heading out to start the financing process for your next car, you'll want to get a sense of your options. You can browse our inventory for models like the Honda Civic or Honda Fit, or you could find a used Honda in great quality. Once you've determined a model that's right for you, you can begin the steps towards getting your loan.
The down payment is a major factor to consider because whatever you put down will affect what you will pay each month. The more you put down, the less you'll have to pay each month. This can be a good move with budgeting.
When you arrive, our expert finance and loan managers will guide you through the process. They'll cover the fine print so that you have a strong sense of the varying terms and conditions. They'll even work with the local banks and lenders to find a loan and rate that works well for you and your lifestyle.
Learn More About Bad Credit Car Loans
If you're in the market for a Civic, a Fit, a used Honda, or more and you have bad credit, don't worry. At Norm Reeves Honda Superstore Huntington Beach, we offer bad credit car loans for Orange County drivers.
Stop in and see us to get started!