Can You Buy a Car with Bad Credit?

There are a lot of factors at play when you're inching toward your next car. Of course, one of the most important factors to consider when you're in the midst of your decision is your credit score and how it will affect the deal you get on the vehicle. You may wonder, if your credit is less than perfect, can you buy a car with bad credit?
The short answer is yes! Our team at Norm Reeves Honda Superstore Huntington Beach is here to help drivers throughout Huntington Beach, Westminster, and Orange County, CA, with the process of buying a car with bad credit!
---
Knowing Your Credit Score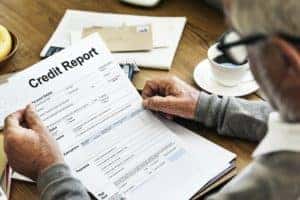 The first step is to know exactly what your credit score is before you begin shopping around for a car. That way you'll know your range and what types of deals are available to you. You can always get an auto loan, but your credit determines the rates and terms, so the better your score, the lower the rates.
Know where you fall on the credit score scale:
750+: Excellent Credit
700-749: Good Credit
650-699: Fair Credit
550-649: Poor Credit
450-549: Bad Credit
---
Finding the Right Car Based on Your Credit
If you're in need of a car to help you get to work, school, run errands, or transport your family, you'll need to find a vehicle that's in your range that you'll be able to afford based on your credit score. You can always find reliable used cars in your price range.
You can begin by browsing our online inventory and setting the filters based on price to find a vehicle in your range that's right for your lifestyle.
---
Financing Your Car with Bad Credit
When it comes to working out the deal, our financers will help you along with getting a better idea of the terms and conditions of your auto loan. You'll want to determine the rate that you're comfortable with, as well as the monthly payment. The longer the finance term, and the more you put down at signing, it'll result in reducing the overall monthly payments. You may want to consider a hefty down payment to benefit you in the long run.
---
Get Started on Shopping for Your Next Car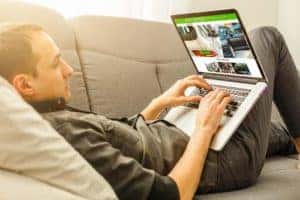 If you're in need of a car despite having bad credit, you can always get started with us at our dealership. Our team is here to work with you to help you find a deal, rate, and loan that's right for you and your lifestyle. They'll help you review your options, so you can make a decision that will benefit you, your travels, and your credit!
Get started today by browsing our selection of new and used cars. Schedule your test drive to see which one feels right, and talk with our finance team to figure out the right deal based on your lifestyle!
At Norm Reeves Honda Superstore Huntington Beach, we're happy to help drivers throughout Huntington Beach, Westminster, and Orange County, California, when they're ready to find the right deal on the right car!
---