New Car Buying Tips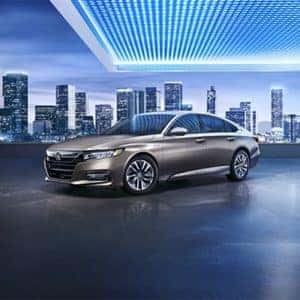 So you've spent the last couple of weeks test-driving cars and have finally decided on the new car that you want to purchase. Making the decision is exciting and nerve-racking at the same time. However, before you head down to the dealership and plop down your hard earned cash for your new car, there are a number of things that you should do and bring with you.
View Inventory Contact Us
Before going to the dealership
The following are a few things you should do before you head down to the dealership to make your purchase:
Find out the invoice price of the car you're looking to buy. Dealers mark up the price substantially, so knowing what the invoice price was can help you when you negotiate the price.
Go to the manufacturer's website or give them a call to find out if there are any rebates available for the particular model car you are looking at. You'd be surprised at how many rebates are available that aren't advertised.
Be sure to secure financing for the car you wish to buy ahead of time. Being able to show the dealer proof that you can afford the car can help you negotiate the cars price.
Call around to different dealerships to see how their prices compare. You may find a dealership that has the exact make and model car you want at a cheaper price. You can use this information to get other dealers to match or beat lower prices.
Research the dealership you plan on going to. Check reviews online to make sure that they are a reputable business that doesn't have a reputation for scamming buyers.
Don't just show up at the dealership. Make an appointment to speak with the sales manager. The sales manager is usually the most knowledgeable person working there and usually isn't working for a commission, making it easier to negotiate the price.
What to bring with you
Once you've done the research and made an appointment, you're ready to go buy a new car. The following are things that you should bring with you in order to make your purchase:
Your driver's license – The dealership may already have a copy from when you test drove the car, but you'll still want to have your license on you when you're filling out your paperwork.
Your social security number – You should know this one by heart, but if you don't, bring your card.
Proof of car insurance – You can't buy a car unless you have car insurance, so make sure you bring proof of your car insurance.
Proof of employment, salary, and residence – These are all items that you may need depending on your credit rating.
Your checkbook – People often forget to bring their checkbook since they don't often use it other than for paying bills from home. Remember, you have to pay for the car!
Trade-in appraisal – If you are planning on trading your old car in towards the new car, an appraisal will help you negotiate the trade value.
The title to your old car – You can't trade your old car in without the title.
Your old car – You probably won't forget your old car if you're planning on making a trade-in, but be sure to clean it out completely before you leave for the dealership.
Once you're at the dealership, be prepared to be there for a few hours. There's a good chance you'll want to negotiate the cost of the car, the trade-in value for your old car and much more.