Sell or Trade Your Car near Huntington Beach CA

As a car dealership near Huntington Beach, CA, Norm Reeves Honda Superstore Huntington Beach is here to help you when you want to sell or trade your car.
We can help you through the entire process when you decide it's time to sell your car. From used car values to helping you pick out your next vehicle, we are with you every step of the way. We buy cars, so you can complete your trade easily and get a new vehicle.
Selling Your Car vs Trading Your Car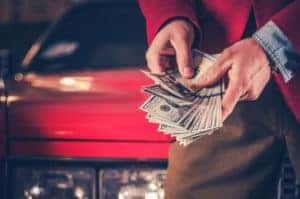 If you are interested in getting a new car and currently have a vehicle, you may be wondering which option to choose: selling your car or trading in your car. Both options sound similar, but there are distinct differences that can sway your decision.
Selling your car to a dealership allows you to get the value for your vehicle from that dealership. This can be easier than selling privately, since you don't need to find a specific buyer and can simply sell it to the dealership. When you do get your car to the dealership, you want to make sure it is in the best shape possible, so you can get maximum value for it.
Trading your car takes the value of the vehicle and applies it to a new purchase. This allows you to bring the price of the new vehicle down, so your monthly payments may generally be lower or your loan term may decrease. While selling the car will likely get you more money in return, choosing to trade in your ride may make the process of purchasing and financing a new car easier.
Value Your Trade
One of the best steps you can take when you start the trade-in process is to value your trade before you make your visit to the dealership.
By filling out the online trade-value form, you can submit information about your vehicle to our finance team and get contacted by one of our finance staff members to get the process started before you ever come into the dealership.
This can give you a head start to finding the next car you want to drive. You can then come to the dealership knowing your used car's value, and work with our team to get your new car.
Our Finance Team Is Here to Help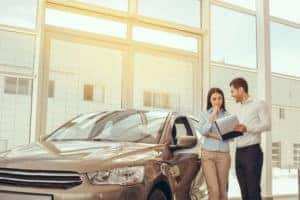 At our finance center, we have a team of experts that can review every option when it comes to putting together a deal for you.
In addition to valuing your trade, we can also review your credit, put together options, and present you with an offer that gets you on the road in a new vehicle. Working with our team can make the car-buying experience that much better, so stop by and see us or get a jump start by filling out our online finance application.
Visit Our Dealership Today
Making the decision to sell or trade your car requires a lot of thought about what you are looking for. You may choose to simply sell the vehicle to get some extra cash in your pocket, or you might trade it in to get a new vehicle with all the latest features and technology.
Whatever you choose, you should go to a dealership you can trust. At Norm Reeves Honda Superstore Huntington Beach, we are here to help you sell or trade your car near Huntington Beach, California, and drive off in style in your next vehicle.