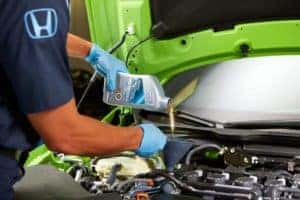 As a car owner, you're aware that there are several important services that you'll need to keep your vehicle performing at its best for years to come. One of these is the oil change, which can help keep your vehicle performing at its best and most efficient around the streets of Westminster.
But if you're looking for an oil change near Westminster, you can always come to us at Norm Reeves Honda Superstore Huntington Beach! We're here and ready to help!
Why You Need an Oil Change
Keeping up with the Honda oil changes are important. You engine's moving metal parts need lubrication in order to function properly. On top of providing the necessary lubrication, oil also helps keep these parts cool and clean.
However, once oil has been continuously used for a few thousand miles, it gets old and dirty. When it's like this, the oil is less effective at its core functions of keeping the moving parts cool, cleaned, and lubricated. This is when it needs to be changed. That way, your vehicle will perform at its most efficient. Timely oil changes will also help keep your vehicle lasting your for more years and miles.