Is It Better to Get My Honda Serviced at a Dealership?

Having your Honda performing at its best throughout the streets of Huntington Beach, Westminster, and Orange County, CA, is always a good feeling. However, should an issue occur under the hood that requires professional attention, where are you going to take it?
There are plenty of auto shops in the area, but you may wonder: "Is it better to get my Honda serviced at a dealership?" At Norm Reeves Honda Superstore Huntington Beach, we're here to help you learn more about Honda service and where to get it done!
Getting Your Honda Serviced at an Auto Shop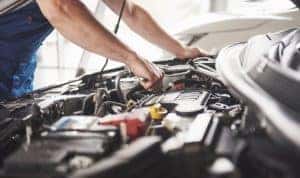 If you happen upon a garage or shop, or you have one nearby, you can always bring your vehicle in for service there. However, while these shops are capable of conducting service, maintenance, and repairs on your vehicle, they aren't necessarily certified in Honda service.
These shops also use aftermarket parts with replacing some of your vehicle components. These parts are a general fit, but they're not specifically designed for your vehicle. They're also made from cheaper materials, so they may wear earlier—causing you to replace that part more frequently.
Why You Should Get Service at a Honda Dealer
At our Honda dealership, we have a team of technicians who are skilled, experienced, and certified with Honda engineering and systems. They're well-versed with your Maintenance Minder System and the codes that it displays, so they'll know exactly what type of service your vehicle needs.
Our team also uses Genuine OEM Honda parts. These parts are designed specifically for your vehicle, so they'll be a perfect fit. Unlike aftermarket parts, these parts are designed with higher quality materials, so they're built to last you for their expected duration. If they don't, they're covered under a factory warranty, and you'll be able to have the part easily replaced.
The Benefits of Keeping Up with Honda Service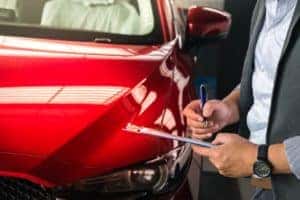 Whenever you see your Maintenance Minder System displaying a code, or you sense something off with your vehicle and how it performs, following through on Honda maintenance is key to ensuring that your vehicle gets the care and attention it needs.
When you keep up with Honda maintenance and service, not only will your vehicle perform at its best and most efficient, but there are also a few other benefits as well. Since Honda technicians will inspect your vehicle regularly, they'll be able to provide preventive maintenance to ensure that a simple issue doesn't develop into a major problem.
Regular service will also help you keep your vehicle lasting you the years and miles, and perhaps even longer than that!
Schedule Your Honda Service Today
Now that you know that getting your Honda serviced at a dealership has its advantages, you'll know what to do when an issue occurs as you're driving on the roads of Huntington Beach, Westminster, and Orange County, California!
Schedule your Honda service with us at Norm Reeves Honda Superstore Huntington Beach today!