Honda Transmission Fluid Service

---
There are many different components of your vehicle that are crucial for it to succeed. One such part is your transmission. Here at Norm Reeves Honda Superstore Huntington Beach, we can get you back on the roads of Huntington Beach, Westminster, and Orange County, CA, with Honda transmission fluid service.
Continue reading below to learn more about transmission fluid and the services we can provide.
---
---
​
Why Transmission Fluid Service is Needed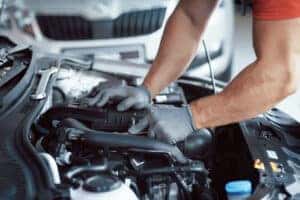 Transmission fluid helps lubricate the transmission and keep it cool. It provides hydraulic pressure that allows you to change gears smoothly.
Honda vehicles are recommended to have transmission fluid service based on the vehicle's maintenance plan. Additionally, if you do more intense driving, it is recommended that you have your transmission fluid changed every 25,000 miles.
Getting fresh transmission fluid replaces the previous fluid that can lose some of its lubricating and cooling abilities and collect tiny metal shavings from the moving parts of your transmission. This can affect the quality of your transmission and the ability to shift.
If you notice that gears are slipping or struggling to change gears, this can be a sign that you should get fresh transmission fluid as soon as possible.
Other Transmission Services
In addition to transmission fluid, there are other services that you may need over time to make sure your transmission is in good condition. There may be the need to have gears replaced or other parts of your transmission repaired due to wear or damage from an incident on the road.
If you start to experience signs that your transmission is struggling to change gears, it is best to have a professional technician diagnose the issue and determine the next steps for repair or replacement.
Our Technicians Are Here to Help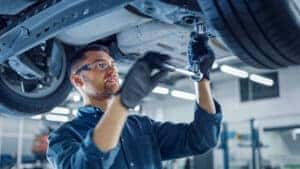 When you bring your vehicle to our service center for anything related to your transmission, you get the help of our expert technicians. We are proud to provide quality customer service for drivers who need transmission service or any other repairs or maintenance completed on your vehicle.
We make sure you know everything that is needed with your vehicle from the diagnosis process to the estimated timeline for getting your vehicle back on the road. We can also access genuine Honda parts from our parts department, so your vehicle is always getting the best quality.
Our technicians are also happy to provide insight with any questions you have about your vehicle's repairs.
---
Visit Our Service Center
Here at Norm Reeves Honda Superstore Huntington Beach, we are proud to provide Honda transmission fluid service and much more for drivers. Our dedication to you and getting your vehicle back on the road safely is one reason why we are the only Honda dealership in Southern California to win the President's Award 14 times.
If you are in need of transmission services, you can schedule your next appointment online or by calling our service center. Our technicians will take a closer look, identify what is needed, and get you back on your way safely.
---