Honda Lease Deals Fountain Valley, CA

Hondas offer you a premium ride with expert capabilities and a modern style that looks visually stunning for years. When you're ready to get behind the wheel of one of the most comfortable rides on the market, we at Norm Reeves Honda Superstore Huntington Beach near Fountain Valley, CA, are waiting for you!For 27 years, we've been getting drivers into cars that are reliable and fun to drive throughout the roads of Huntington Beach, Westminster, and Orange County, CA. We love to see the excitement on your face when you test drive your future Honda, and we look forward to continuing to serve our community. Contact us today to get started.
Why Lease From Us?
You could go anywhere to lease your car, but you chose us, and we want to make sure your experience is memorable.
When you visit our Honda dealer, you'll see why we've maintained a commitment to excellence. Our sales professionals are all knowledgeable and will make you feel empowered, and our finance department will create a plan that will make you comfortable. With the newest Honda models in stock at all times, rest assured you'll find the perfect Honda lease deal at our dealership near Fountain Valley, CA.
Huge Inventory of New Vehicles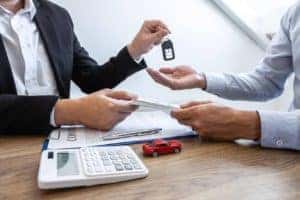 Step into the vast world of Honda and find the kind of car that makes you go, "Wow!"
The classic-looking sedan style of a Honda Civic or Honda Accord is suitable for short or long drives. Take the family on a trip to the beach with a spacious SUV like the Honda Pilot, or transfer materials and employees from job site to job site with a truck like the Honda Ridgeline.
Our Honda dealership is constantly updating and restocking our inventory, so you'll never have to worry about the car you want not being in stock!
Comprehensive Financing Services
Once you've decided on the car you want and have had a chance to test drive it, our financing professionals will work with you to develop a Honda leasing plan that will fit your needs. We'll come up with the perfect number of years and mileage for you, so you'll know where you stand at all times. And with lease specials always available, your options aren't limited.
Benefits of Leasing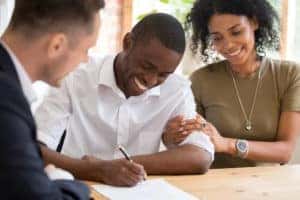 Leasing is a very popular option. The biggest benefit to Honda leasing is that you are only responsible for making payments on the car for the life of the lease—which, in many cases, can be a cheaper option than financing. Additionally, once your lease is up, you can opt to purchase the car, or you can give it back to us and get into a new one.
Leasing every couple of years also means you'll have access to the newest models equipped with the most up-to-date safety features and technology, so you'll always be ahead of the pack. Visit our Honda dealership near Fountain Valley, CA, for all the best Honda lease deals.
Start Your Honda Lease near Fountain Valley, CA Today
Driving a Honda means at one point, you made a great decision. When it comes to figuring out your next car, leasing a Honda from Norm Reeves Honda Superstore Huntington Beach near Fountain Valley, CA, will continue that streak of great automotive decisions!
Come see us for a test drive and be wowed by the experience today!