Honda HR-V Maintenance Schedule


You love your Honda HR-V and want to make sure you can drive it for years to come. One of the best routes to achieving that goal is to make sure you're keeping up with its maintenance schedule. If you're unsure about how your vehicle's maintenance schedule works, or have any other questions, the team at Norm Reeves Honda Superstore Huntington Beach is here to help!
Below, we'll teach you how to properly maintain your vehicle and keep those trips running smoothly around Huntington Beach, Westminster, and Orange County, California.
Know Your Maintenance Schedule
What is a maintenance schedule, you may ask? Your vehicle's maintenance schedule is simply a breakdown of services it'll need at certain mileage intervals, which will help you know when it's time to bring it in. The maintenance schedule in the Honda HR-V is broken down by Maintenance Main Items and Maintenance Sub Items, which will appear on your dashboard at the appropriate time.
Maintenance Main Items are categorized by the letters A and B. Maintenance Sub Items are categorized from numbers one to six. In each case, you'll still be given mileage limits.
Maintenance Main Items Breakdown
Per the Honda Maintenance Main Item schedule, here is a breakdown of services that'll need to be performed under the A and B symbols:
A symbol
B symbol
Inspect front and rear brakes, tie-rod ends, steering gearbox, gearbox boots, suspension components, driveshaft boots, brake hoses and lines, exhaust system, and fuel lines and connections.
Check all engine fluids and replace if necessary. These include engine coolant, transmission fluid, brake fluid, rear differential fluid, and windshield washer fluid.
Maintenance Sub Items Breakdown
The biggest difference between the Maintenance Sub Items and Maintenance Main Items is that the sub items are broken down by numbers. The chart below will outline the services that fall under these numbers.
| | |
| --- | --- |
| 1 | Rotate tires, check inflation and condition (roughly every 7,500 miles). |
| 2 | Replace air cleaner element, and dust and pollen filter. Recommended every 15,000 miles. |
| 3 | Replace transmission fluid (every 25,000 miles if driven in harsh conditions). |
| 4 | Replace spark plugs and inspect valve clearance. |
| 5 | Replace engine coolant. |
| 6 | Replace rear differential fluid. |
Our Technicians Are Here to Help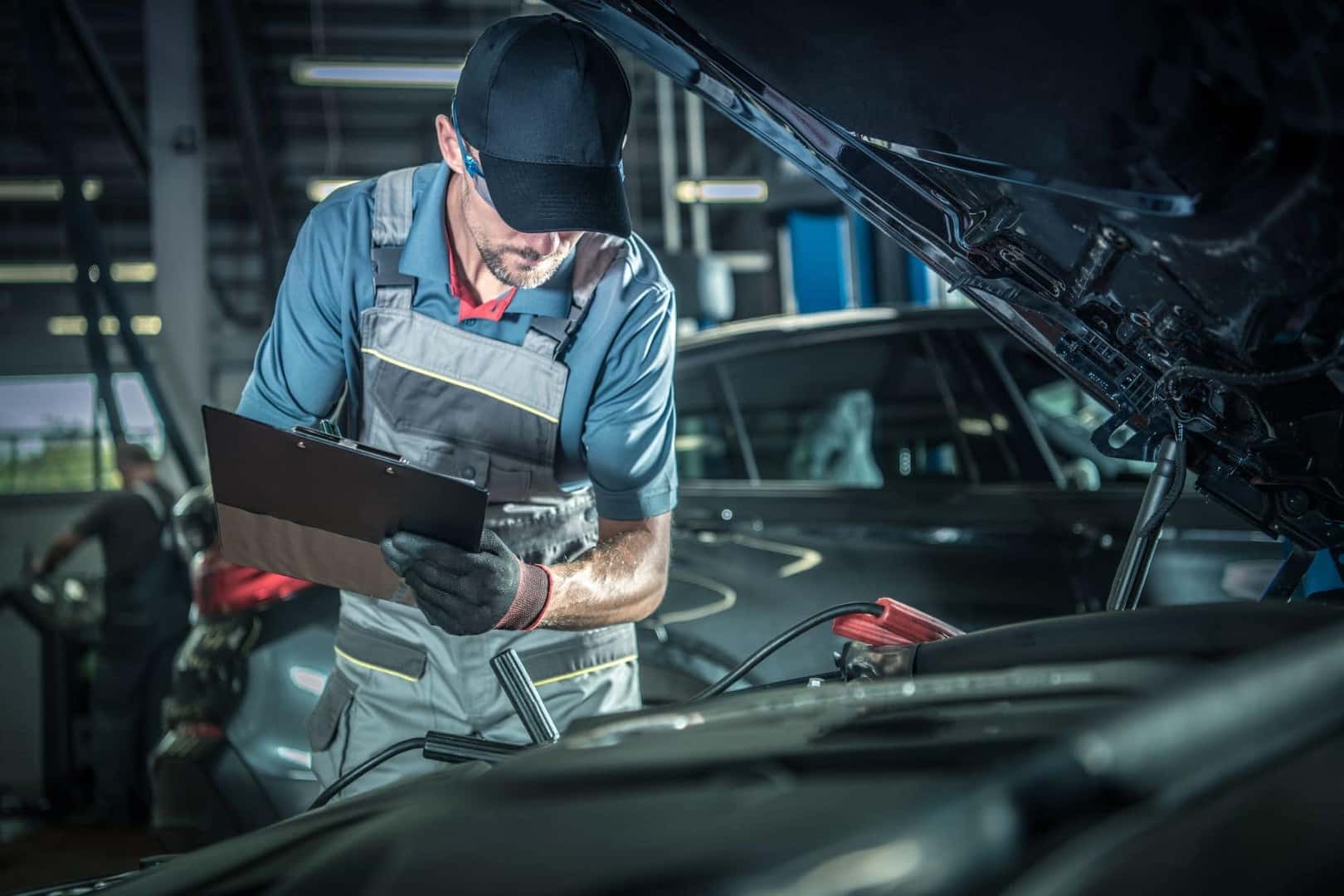 When you bring your Honda HR-V in for service, you may have some questions about the services being performed on your vehicle. Our team of highly trained and certified technicians will give you an in-depth explanation of what service is being performed, why it's being performed, and its benefits.
If you need help keeping up with the maintenance schedule for your Honda HR-V, they know the ins and outs of it, so they'll be able to keep you up to date at all times.
Have Your Car Serviced at Our Honda Dealership
Has the time come to bring your Honda HR-V in for service? Bring it to the experienced team of technicians at Norm Reeves Honda Superstore Huntington Beach. They'll make sure you're back up and running on the roads of Huntington Beach, Westminster, and Orange County, CA, in no time!