Certified Used Cars Westminster, CA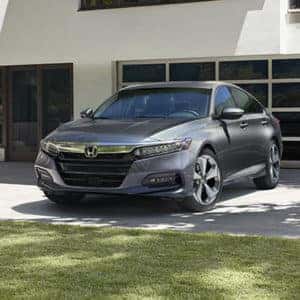 Westminster, CA, is one of the many prominent cities in sunny Orange County. Founded in 1870, the area has come a long way from its roots as a Presbyterian temperance colony, now offering a colorful nightlife and bustling local business scene.
Residents of Westminster can enjoy libations at any of the many local restaurants or bars peppered throughout the area, like Posse Bar on Springdale Street or Dinos Italian Restaurant on Westminster Boulevard. Both make for a lively dinner date!
Just as easy as it is to find a cold drink, knowing where to find certified used cars near Westminster, CA, couldn't be simpler. All you have to do is head to Norm Reeves Honda Huntington Beach, and you're good to go.  Contact us today.
About Our Certified Used Cars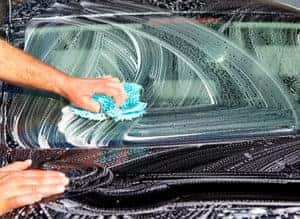 Owning a certified used car isn't like owning just any used car. With certification comes peace of mind and added protection to make sure that your investment runs true for years to come. Our collection of Honda certified pre-owned vehicles includes some of the best values on our lot.
Each used Honda must pass a rigorous multi-point inspection to obtain certification.
A trained technician will make any repairs or replacements needed to help the vehicle pass the strict certification guidelines.
Then, once it meets Honda Certification Standards, the car is given a limited warranty, protecting the major parts.
Its this incredible quality that makes our Honda Certified Pre-Owned cars such a great value compared to other used models.
Finding the Best Certified Used Cars near Westminster
At Norm Reeves Honda Huntington Beach, we pride ourselves on offering the best customer service around. Whether you're just checking out what's new in our used car inventory, or you're ready to buy a car today, you'll be treated with the same level of attention and care by our friendly sales representatives.
We know how important it is to find the right used car. You want something that has the capabilities you need, like good horsepower and a responsive transmission. Nevertheless, amenities such as Bluetooth and a premium sound system are of the utmost importance, too.
Fortunately for you, Honda cars are truly the full package. From great technology to efficient engines, they offer a little bit of everything. Whatever is on your used car wish list, well work with you to find the perfect match.
You Can Trust Our Certified Used Cars
Some people are hesitant to buy used cars, simply because of all the unknowns involved. After all, you can't be sure who owned the car last, or how well they took care of it. But at Norm Reeves Honda Huntington Beach, we consider it our job to eliminate these worries.
All our certified used cars come with a vehicle history report. This will give you a good idea of whether the previous owner stayed up to date on maintenance, or if the car has been in any accidents before. Request one online or in person today for more information.
The point of buying certified pre-owned is that you're looking for a car that runs like new without that brand-new price tag. And at our dealership, that's exactly what you're going to get.
Your Investment Is Protected
Buying certified used may be the less expensive route, but its still a huge investment. And it's not one that you'll enter into lightly. So, understanding that, our team goes out of our way to offer you extra peace of mind.
Mainly, we offer a limited warranty on all our certified pre-owned cars. However, there's also a 5-day, 500-mile buy-back period. If you find the same car for less at another dealership, well either buy back your car or pay the difference.
If you're wondering why we go so far as to do this, it really comes down to confidence. Were not only confident in the quality of our vehicles, but we're also confident in our low prices, too.
Nevertheless, if you have any issues with your vehicle, even well after purchase, you can bring it to our service department right away. Our technicians are not only knowledgeable, but they're also experienced, too. And they'll get your car back in great shape.
Can We Assist with Financing?
If you think you may be ready to buy a certified used car today, wed recommend stopping into our finance department. These experts are here to make what can be the most stressful aspect of the buying process one of the easiest.
You can start working with them from home, as a matter of fact, by applying for financing online. All you need to do is fill out a simple finance form (it should only take a matter of minutes), and then our financiers will be in contact shortly.
If credit is a big concern for you, try not to sweat it too much. Our finance team works with subpar credit all the time. They won't let it hold you back from driving home in a new Honda.
Shop Certified Used Cars Today
While our website is a great place to start shopping for certified used cars near Westminster, CA, driving one for yourself is the best way to get the true feel. When you find a few models that you're interested in, schedule a personal test drive using our online scheduling tool.
When you arrive at Norm Reeves Honda Huntington Beach, well have the vehicle ready for you to explore. Well even help you compare it to other models so you can be sure its the car for you.
Schedule your test drive today, or contact us for more information!