Cater the Holiday Season in Cerritos CA

The holidays can be a very stressful time, especially if you plan on hosting the family get-together. But while you can get your shopping done and get your gifts ahead of time, making the dinner requires your attention during the eventful day. Why not ease the stress and get a caterer to help you out this holiday season in Cerritos, CA?
Here's a list of the top caterers to help you craft a fun, memorable, and delicious family dinner for the holidays!
Angel Catering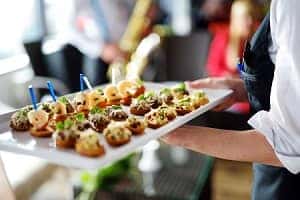 14528 Carmenita Road, Norwalk, CA
If you and your family love Korean food, you may want to consult Angel Catering to provide the menu items this holiday season. This catering company offers plenty of options with packages, levels of service, and of course, the food that they make. You can pick from the soups and salads, appetizers, and even sushi and sashimi. As for entrees, you'll certainly make a mark on your family with a different but ultimately satisfying holiday dinner. You can even choose a few Korean desserts to complete the evening.
Josephine's Cerritos
11305 183rd Street, Cerritos, CA
You may have dined at Josephine's in Cerritos, but did you know that you can have them cater your holiday dinner? They offer Filipino-inspired cuisine, ranging from fried, grilled, and sautéed dishes that will really pop with flavor and texture. They even have raw bar options, so you can turn your family holiday get-together into a classy and sophisticated affair. On top of the plentiful selection offered by Josephine's, you can also hand-pick the dessert options that will be the sweet finish that your family deserves this holiday season.
Rodger's Catering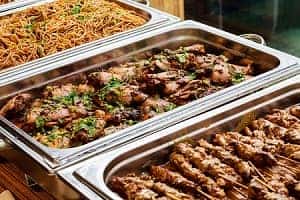 10931 Alondra Boulevard, Norwalk, CA
Are you more of a traditionalist when it comes to your holiday menu? You may enjoy the selection that's offered by Rodger's Catering. Whether it's a wedding, an anniversary party, a business luncheon, or a family party, Rodger's Catering is here to please. On top of the plentiful selection of tasty menu items like Rosemary Chicken Breasts, a pasta bar, Aged Prime Rib Au Jus, and even BBQ options, they'll even offer tray service complete with bite-sized treats to get your family members ready for the main course! They also offer a holiday menu complete with all the expected turkey, gravy, mashed potatoes, and sides that you've grown to love and expect over the years!
If you're looking for some help in the kitchen this holiday season, contact any of the top caterers near Cerritos, CA, to help plan your family evening!