Wahoo's Tacos & More Celebrating 30 Years!
If you've lived in the Huntington Beach area your whole life, there's no doubt that you've enjoyed some fish tacos. But have you tried the tasty bites from Wahoo's Tacos & More? This local eatery got its start 30 years ago, and today, they're considered one of the best in the business!
The History of Wahoo's Tacos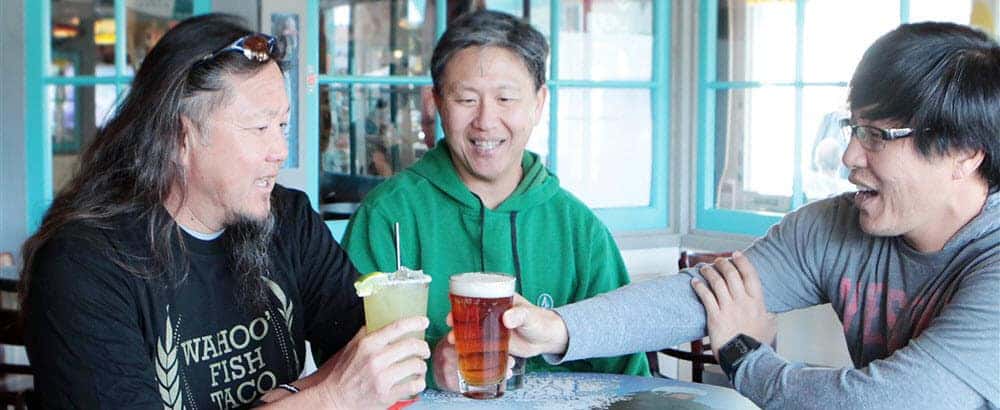 Brothers Ed, Mingo and Wing Lam grew up by the sea, and spent almost all their free time out in the water trying to catch the next big wave. Since surfing was a huge part of their life, they didn't want to go too far inland with their career aspirations. Seeing no future in corporate America or the typical nine to five, they drew inspiration one day during a break between swells to get some tasty fish tacos. In that moment, it was like the big wave crashed and the Lam brothers saw their future!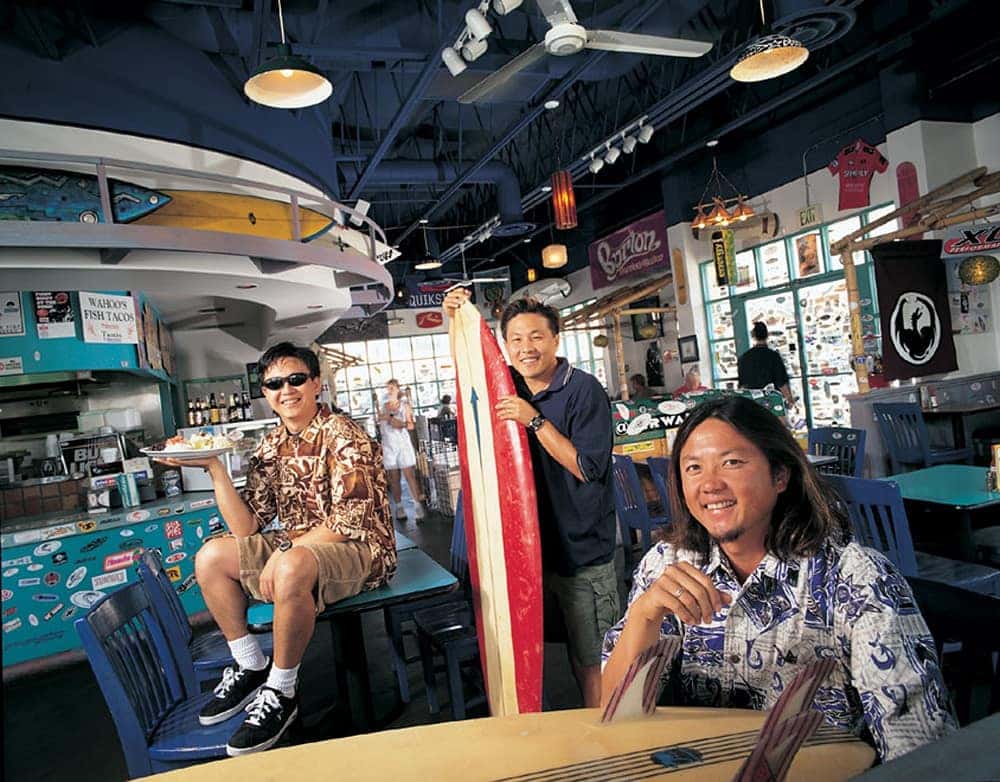 In 1988, they got their start and began crafting fish tacos. Since they were new to the business, they had yet to forge working relationships with the bigger fish retailers, and would simply walk to the dock and market to see what was available. Despite the menu changing constantly based on their finds, the buzz around Wahoos grew and grew.
Getting assistance from Steve Karfaridis, and using the DIY mindset that's heavily relied upon in the surfing and skating scene, they crafted their unique brand and vision for their restaurant. Shortly after, the fish tacos gained momentum without hardly any advertising. They started popping up at surf and skate competitions, further expanding upon the Wahoo's name and the tasty menu items that they became known for. They incorporate a variety of styles and cultures into their cuisine, so it's your one-stop-shop for the tacos of the world!
30 years into the business, and they're still committed to providing not only high-quality dining establishments, but also a scene where everyone is welcome!
Sample Some Wahoo's Fish Tacos Today!


Luckily, there are two Wahoo's Tacos & More locations in Huntington Beach that you can head to after your surf outing. Wahoo's offers you plenty of options, whether you're interested in an entrée, a bowl, a burrito, or of course, a taco. First, you pick your protein, with options like:
Grilled or Cajun Chicken Breast
Carnitas Braised Pork
Carne Asada 100% Angus Steak
Wild Caught Grilled or Cajun Fish
Sautéed Shrimp
Wild Caught Alaskan Flounder
Wild Caught Salmon
Sautéed Tofu
Once you pick your protein, the options are endless. You can taste the classic 1988 Burrito with cheese and lettuce, or cabbage and salsa. You can even enjoy that tang and kick of the Spicy 'Chi Taco with teriyaki chicken or steak, melted cheese, and their infamous spicy Kimchi-style slaw. Of course, you'll want to try Mr. Lee's SCReaM'n Chicken Burrito, which includes spicy chicken, rice, mushrooms, cheese, green sauce, and Mr. Lee's Spicy Chili Sauce!
If you haven't sampled anything from Wahoo's Tacos & More, do yourself a favor and stop in. You'll be amazed at the quality and flavor, and you'll probably find your new favorite taco in Southern California!
Drop into Wahoo's Tacos and More for some tasty bites, or check them out on Facebook, Instagram, or Twitter to see what they're up to!