Spotlight: VegiLicious Organic & Vegan

---
Looking for delicious vegan cuisine in the Huntington Beach area? We've got something even better: VegiLicious Organic & Vegan, a restaurant that offers vegan Japanese menu items made from only the freshest, organic, premium-grade ingredients.
---
Little Restaurant, Big Dreams
VegiLicious is owned and operated by husband and wife, Akira and Ana. Their goal is to make "you and the planet healthy and happy," and they do so by making food that's free from white sugar, refined salt, MSG, GMOs.
They use only organic vegetables, fruits, rice, beans, nuts, seeds, and spices to create authentic vegan cuisine that will have you planning your next trip back the moment you leave. And because they operate with only the two of them, you can trust that each meal is prepared to perfection.
Eating at VegiLicious keeps you healthy and energized, with the lack of artificial ingredients. While the foods may be unique to your normal diet, you can trust that you'll feel full, refreshed, and ready to take on the world after your meal.
---
The VegiLicious Menu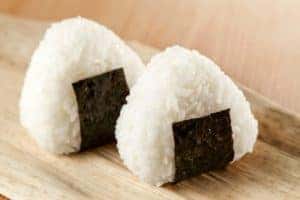 Okay, let's get to the good stuff: the VegiLicious menu items. Whether you're in the mood for lunch or dinner, VegiLicious has plenty of options for your cravings.
Start with an appetizer such as Crispy Chick'n Tenders, Onigiri (rice balls), or Wealthy God's Pickles. Then, move on to one of their soups or salads, such as the Creamy Sweet Corn Chowder or Japanese Tofu-n-Radish Salad.
For your entrée, try one of their delicious meatless burgers or vegan Chick'n patties. Or, try one of the Japanese curry dishes, such as Garbanzo beans Curry, Grilled Meatless Steak Curry, or Pan-fried Tempeh Curry.
Of course, we can't forget about dessert. VegiLicious offers a gluten free Raspberry Lemon Raw Cake that you'll be craving for days, along with gluten free coconut ice cream and Chocolate Cheese Cake.
---
Find Your Favorite VegiLicious Dish
We could go on for days about how delicious the meals are at VegiLicious — not to mention healthy and environmentally friendly. But don't just take our word for it!
Check out the difference that VegiLicious is making in the Huntington Beach community, and see how you can make a bigger global impact by eating cleaner and supporting this greater cause. Give them a follow on Facebook to stay up to date on the latest news and restaurant hours, and plan your trip today!