Become the Ultimate Fighter at One of These MMA Gyms near Westminster CA
Looking to test your strength in the octagon? The quickly rising sport of MMA, or Mixed Martial Arts, offers both the benefits of strength training and improved cardiovascular health, all while making great friends in the process. If you're looking for an MMA gym near Westminster, CA, these three gyms are ready to welcome you!
A-Team BJJ
6330 Westminster Boulevard, Westminster, CA 92683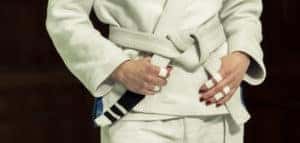 Come train at this 2,745-square-foot facility which offers expert instruction on the art of Brazilian Jiu-Jitsu. With this grappling-based martial art, you'll learn the necessary technique to help you overcome a stronger or more powerful opponent. However, if the combat sport of Muay Thai is what you're looking for, A-Team BJJ will help you perfect the physical and mental skills needed for this practice.
Whichever of the two you choose to practice at A-Team BJJ, you'll find a handful of classes to pick from, all of which are designed for various skill and age levels. They also have A-Team Angels, which is their girls' competition team—perfect for any young girl who's looking to take her skills to the next level.
Take advantage of their free intro private lesson and 30-day free trial!
Kings MMA
7391 Warner Avenue, Huntington Beach, CA 92647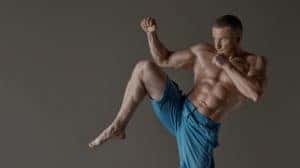 At Kings MMA, you can join in learning the basics and fundamentals of Brazilian Jiu-Jitsu and Muay Thai, or check out one of their more advanced classes to perfect your technique.
For the best of the best, they feature an MMA Pro Program in which you'll train with the accomplished Master Rafael Cordeiro. They also offer a women's program, amongst many others for all ages—sign your child up for their kids' program, or get the little ones started earlier with the toddler classes designed for children 2-4 years old.
Join a class for a free trial, and start your new hobby at Kings MMA!
Rounders MMA & Boxing
1214 East 17th Street, Santa Ana, CA 82701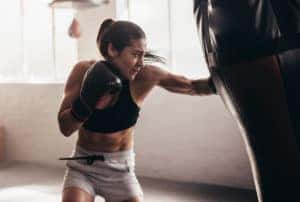 Whether you just want to train for fun or you're looking to compete in the sport, Rounders MMA will provide you with high-quality training all around. Here, you'll learn ground grappling skills, defensive and submission strategies, and stand-up striking and takedown techniques.
They also have kids' MMA classes that focus on teaching students the combined martial arts used in MMA, such as Muay Thai, boxing, Brazilian Jiu-Jitsu, and wrestling. With a handful of different classes offered at Rounders, from Jiu-Jitsu to cardio kickboxing, you'll quickly become a well-rounded MMA fighter!
Jump Inside the Octagon!
Ready to build your mind and body through martial arts at one of these MMA gyms near Westminster, CA? Contact any of them today!