The Annual Lantern Fest & St. Martin's Parade

Whether you have German heritage, you're fascinated with the Old World, or you simply like festivals and parades, the Annual Lantern Fest and St. Martin's Parade is on its way. We're here to give you some insight so you can plan ahead for this fun event with your family and friends.
Keep reading to learn more about the event and how you can attend!
Lantern Fest & Saint Martin's Parade Event Details
The Lantern Fest & Saint Martin's Parade occurs every year at the German School Campus, but this year it's moving to Old World Huntington Beach to accommodate for more festival goers. The event kicks off at November 10th at 5 p.m. and continues until 8 p.m. Admission to the event is free, but there will be a variety of vendors, so it's recommended that you bring cash if you want to enjoy some of the local food and crafts.
What to Expect at the Lantern Fest & Parade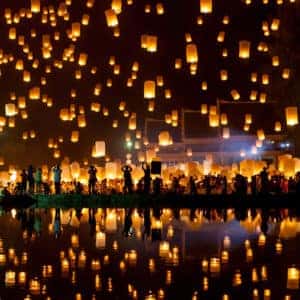 There will be plenty in attendance at this year's festival and parade. Battery-operated lanterns will light your way through the festival goings and the variety of vendors that you'll come across while attending. It's your chance to indulge in some authentic German cuisine, like Weckmännchen or other baked goods, coffee, and hot chocolate.
You can also register for raffles to try and win fun prizes at the event. At 6 p.m., the lantern walk will begin. You can join in on the fun with your own lantern. The entire parade walks through Old World Village singing and rejoicing.
Are you interested in lighting up your evening on November 10th? You can easily head to the Lantern Fest & St. Martin's Parade in the Old World Village. Attendance is free, so bring your friends and family to this fun annual event!