Honda Dealer Huntington Beach, CA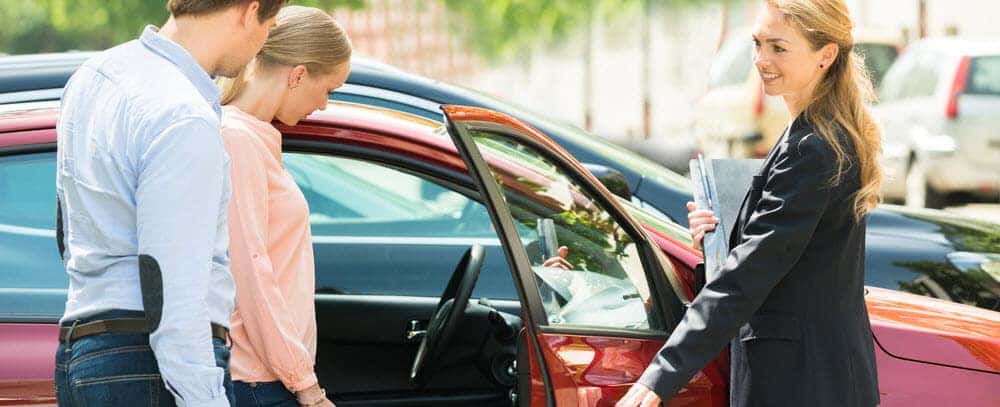 If you're looking for a great Honda Dealer in Huntington Beach, CA, look no further! At Norm Reeves Honda Superstore Huntington Beach, we're committed to providing you with excellent care and service that makes the car-buying process a breeze.
Whether you're looking for a Honda Civic for sale or just want to check out your nearest Honda dealership, read on to learn everything you need to know about our quality and commitment to serving the Huntington Beach, CA, community.  Contact us today to get started.
Honda Dealer: Service with A Smile
When you're exploring the opportunities for fun that Huntington Beach has to offer, you're going to need a great car. That's where we come in!
If you're looking for a Honda Civic, a Honda Accord, or a Honda Odyssey for sale, then you're in luck. We have a large Honda inventory with an assortment of models. Our friendly and knowledgeable staff is always eager to talk cars and will be happy to answer any questions about trims or features you may have.
Our Honda Service Center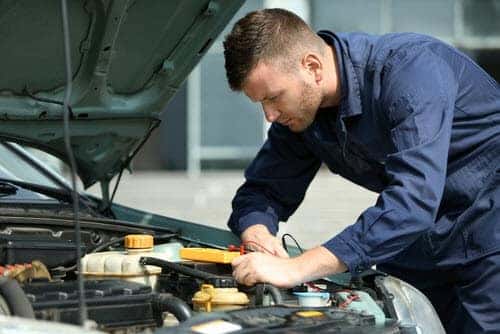 We want your car to keep running for years to come, so our service department will be on hand to help with all your service-related needs! At our Honda dealer in Huntington Beach, CA, we have a team of specially trained and Honda-certified technicians who are experts at handling all Honda models.
Not only are these technicians Honda-certified, but they are also up-to-date on Honda engineering technologies and the Maintenance Minder System codes. This wealth of knowledge goes into each and every vehicle that rolls through our doors.
When you bring in your vehicle for service or repair, you'll get to see firsthand what a state-of-the-art service center looks like. Each of our service bays is equipped with the necessary tools and the latest in diagnostic technology. Your vehicle will be brought back to health quickly in one of these bays.
If we discover that you need a replacement part during our diagnosis, we can refer you to our parts department. We use genuine Honda parts in our repairs, so your Honda vehicle will get the specific part it needs. If we're out? No problem, our ordering process is simple and straightforward.
All this comes together in practice thanks to our team quickly diagnosing your vehicle's issue, resulting in a long-lasting solution that lets your vehicle continue its journey on the road.
We know that many drivers live busy lives and being able to get their vehicle in for service isn't always a smooth process. We've gone ahead and streamlined it by making the scheduling process available online. You can also visit the service center and make an appointment in person.
Financing Your Honda in Huntington Beach CA
Financing your car has never been so easy! We take pride in being one of the leading Honda dealers, and our finance center is just another way we provide you with superior service.
After you've had the opportunity to talk with our staff, browse our inventory, or even go on a test drive, you'll have a firm idea of what model you want. Our Honda finance center is ready for when you've decided on the vehicle that's right for you.
You'll meet with our team of professional financial experts to create a plan that works with your lifestyle and needs. They'll carefully go over each of the car loans that you qualify for, so you'll have a clear understanding of the terms and conditions as well as the rates and payments.
Our online tools are there to help ensure your car-buying journey goes smoothly. We recommend that you fill out the finance application. This form helps us get the ball rolling on the process of acquiring your car loan details. What's great is that by the time you visit us in person, our team will have your loan options ready.
Another tool is our payment calculator. This will help you get a sense of your monthly payments based on factors, like the cost of the vehicle, your intended down payment, and your potential Honda financing rate. These factors will then help you get an estimate of your monthly costs for your vehicle.
Additionally, you have the option to go for the Honda Zero Down program. Leasing is often a smart move for drivers who don't want to commit to ownership or a financing deal just yet. This program applies to select Honda models and allows you to get a lease instead of buying the vehicle.
You'll be able to enjoy the Honda driving experience quicker with our lease deals. With lease terms typically being short, you'll have more opportunities to experience new models and technology frequently.
When the lease is over, you'll have multiple options at your disposal. For example, you can simply return it to our lot and walk away. If you find yourself attached to your model, you can extend the lease or just buy the vehicle outright. Of course, you can always lease another Honda!
About Huntington Beach, CA
A lovely seaside city with a lot of heart, Huntington Beach, CA, holds the title of being the most populous beach city in all of Orange County. Once you come visit, it's easy to see why. The beach itself is a gorgeous location known for its sensational surfing and fun beach culture. It's no wonder that the nickname for Huntington Beach is 'Surf City!'
Once you're done exploring the beach, head inland and sample some of the local cuisine. The restaurants serve up a host of tasty options. Those with a penchant for partying will adore the local club scene.
Nearest Honda Dealership in Huntington Beach CA
Now that you know all about the great services and the superior customer care we offer, it's time to check us out for yourself.
Stop by Norm Reeves Honda Superstore Huntington Beach, our Honda dealer in Huntington Beach, CA, and see what we have in stock. Schedule your test drive with a Honda Civic for sale today!