Best Places to Spend a Day in Huntington Beach

Looking to spend the day out in Huntington Beach? Beyond enjoying the sunshine along the sandy shores of the Pacific Ocean, there are plenty of places to have some fun with the family or friends in the area.
Next time you are trying to decide where to go out in Huntington Beach, be sure to stop on by one of these spots!
Duke's Huntington Beach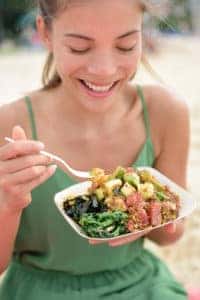 Named after the legendary surfing pioneer Duke Kahanamoku, who helped popularize the sport here in the United States, this restaurant is a great place to grab a bite to eat while watching the next generation of surfers.
Whether you stop by for lunch, dinner, or brunch, their menu features a range of seafood and Hawaiian-inspired dishes. This includes their Poke Tacos that features fresh ahi and their Roasted Huli Chicken. You can also wash it all down with one of their beach-themed cocktails like their Molokai Mule, Lava Flow, or Duke's Mai Tai!
International Surfing Museum
The sport of surfing runs deep within the culture of Huntington Beach, aka Surf City, USA. Here at the International Surfing Museum, you'll learn more about the history of the sport, get a look at a collection of preserved artifacts, and see the big role the sport plays in the local community.
As you explore their exhibits, you will be able to see the progression of the equipment used in the sport and even learn about the accomplishments of local surfing greats. They also host Surfin' Sundays at the Huntington Beach Pier, where you can enjoy an afternoon of live music and other fun activities!
Main Street Wine Company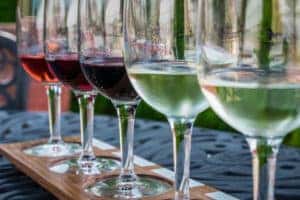 After some time outdoors relaxing on the beach or swimming in the ocean, a drink at Main Street Wine Company will hit the spot! With their selection of premium wines, you can relax with a glass with sitting outside on their patio or sample different styles with a flight while hanging out at their bar.
If there is one that you like, they also sell a variety of bottles you can grab to take home! They also have a great selection of craft beer if anyone joining you prefers hops over grapes. They also offer a range of snacks that pair perfectly with their drinks. Grab a cheese plate, munch on some cured meats, or try out their hummus.
Explore All That Huntington Beach has to Offer!
With so many great places to check out around town, you'll have plenty of options when it comes to spending the day out in Huntington Beach!