Two HB Brunch Spots You'll Want to Try


There's nothing like sleeping in a little later on the weekends and then heading out for brunch. It's your chance to enjoy some tasty morning treats while sipping on some coffee or even a mimosa or bloody mary. If you're scouring the Huntington Beach area for the right café or bistro, we've got a few places in mind that you may want to check out.
Here are two HB brunch spots you'll want to try!
The Sugar Shack Café
If you're looking to head right into town and enjoy some outdoor brunch, The Sugar Shack Café may be what you're looking for. This quaint eatery came onto the HB scene in 1967 and is right on Main Street. It has plenty of amazing breakfast dishes to choose from, ranging from the sweet to the savory.
You can keep it simple with 2-Egg Combo Plates, dig into the 3-Egg Breakfast Burrito, or choose from an array of omelettes. They also have a vast griddle selection with pancakes and French toast. There's also a kids menu, so even your little one can enjoy the brunch outing!
Watertable Food & Drink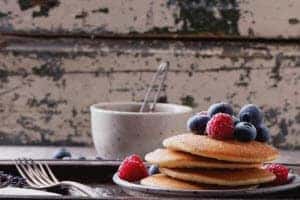 Want to take your brunch experience to new heights? The Watertable is a restaurant that offers an impressive menu and amazing views from their outdoor patio. There are plenty of breakfast delights from which to choose. If you want something small, there's the Lox and Bagel, Steel Cut Oatmeal Brulee, or even the Mason Jar Avocana Bread.
If you came to indulge, don't worry—there's plenty here that will have your mouth watering. The Zesty Lemon-Blueberry Pancakes or Lavender French Toast are perfectly suited for those with a sweet tooth, while the Soca Eggs Benedict and Huevos Rancheros are there to please the fans of savory and meaty breakfast options.
When it's a beautiful morning on Saturday or Sunday and you want to head out for breakfast or brunch, these places are some of the top brunch spots in Huntington Beach that can help you start your morning right!